Dependable Used Auto Car Sales
"Wheels On The Road At Affordable Prices"
Always at Your Service
ABOUT DEPENDABLE AUTO CAR SALES
---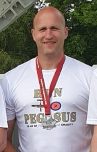 TS Concepts Dependable Used Auto Car Sales
Hi my name is Tom and a very warm welcome to my
Dep
endable
Auto Car Sales site.
As a car trader I would like to share with you a little about myself and my company in the hope that it will ease any worries or concerns you may have with the issue of buying a used car hopefully from us.
Covering the area of West Midlands and Shropshire my company is home based in Bridgnorth, purchasing only 2 to 4 vehicles at a time.
About Me

At the age of 18 I joined the Army as a Infantry Soldier, at the age of 26 I became a Police Officer.
Now at 49 I wanted to finally start my own business in the hope of financial freedom for myself and my family.

I have always been interested in cars, I love to drive and was very fortunate to have a great driving experience with the Police.

By using Dependable Auto Car Sales I hope you will quickly see how easy it is to navigate around the site and see what vehicles I currently have available for sale, also please read the free, "Used Car Guide Checklist", along with the," V5C Logbook Rules."
This information is invaluable when looking at buying a used car.
VEHICLES

All our vehicles are purchased privately, from main car dealers or auctions.
When selecting vehicles we ensure that they are a popular model, have a current MOT, Low Mileage, if possible a service history and limited number of owners.


PEACE OF MIND

Our vehicles will have a Pre Delivery Inspection with an overview of any major faults found on the vehicle, they will be HPI clear and never written off, scrapped or stolen recovered.

For additional peace of mind all our vehicles will all be serviced with a current MOT where they will then qualify for a minimum 6 Month Free Warranty cover depending on age, mileage of the Vehicle and adhering to the Manufactures Service manual.

Every effort is made to buy used vehicles without any issues however it is inevitable that some vehicles new and used can develop faults.
With the additional Free Warranty and your Consumer Rights Protection we are confident that you our Customer can exercise these rights where we can resolve any issues that may arise.

Check out the "Used Car Buyer Guide" with the free check list.

Please get in touch on my Forum page or give me a ring and have a chat for any other information regarding our vehicles.

Look forward to hearing from you.

Take care, Tom